Idea # 1
"I personally like to show the homeowner How much they are losing by not having solar Not saving. They are losing by renting their power every month. They are losing by not creating equity in their home. They're losing out on free money from the Government. They're losing out on not having an end date to their utility bills."

 
Lucio Ramirez – Solar Power Consultant
Idea # 2
Hey, Mr homeowner, are you saving money with solar yet? 
"Do me a favor and when you get home take a picture of your electric bill I would like to show you how much you can save on solar. "
Luis Pineda – Solar Power Ambassador
Idea # 3
I do D2D solar & company leads as well. When I'm going door to door after I pitch them and they say they're not interested I always make sure to ask " Are you familiar with how your current (energy company) Bill works, If you don't mind grabbing it I can show you really quick that way you have an idea. What I could do is send this out to our design team ( If you don't mind me taking a picture of your bill) as soon as I have a proposal later on today or tomorrow I can stop back over here to sit down and show you everything that way you have a better understanding whether you want to move forward or not"
Ivan Rubio – Solar Power Ambassador 
Dont miss out on the best #Solar Energy on our blog! How to start a #1million dollars conversation!https://t.co/uQfDg2kzzG

— Pollux BPO LLC (@BpoPollux) October 9, 2021
Tips on how to Handle an objection
Note: 
Check our blog for the United States Energy Crisis to check another reason why solar energy is a great option for homeowners!
Idea # 1
"What do you mean Mr. Smith? This is the best thing ever since sliced bread, you dont know what you are missing out!"
Note: this is a very aggressive way to approach the customer. Wait for the next tips!
Ivan Rubio – Solar Power Ambassador 
Idea # 2
"I totally understand how you feel and understand you are not interested but let's do this, let me give you all the information that you need, let me get your light bill and create solar energy savings for you and show you the information so you know what you are saying no to, does that make sense?"
Luis Pineda – Solar Power Ambassador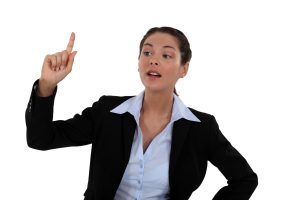 Idea # 3
The contract is too long! 
"You know what Mr. Smith, I agree with you because before I got to the solar industry that is exactly what I thought, it was way too long, but let me ask you, how long are you planning to stay with your local utility company?" or you can tell them, "how long are you planning to buy electricity for? Give me a number? 3 years, 4 years, 5 years? 
I am pretty sure you will be paying for electricity in the next 20 years, see what happens is that you are basically on a contract that will never end with your electric company!
The great thing with solar power is that you can eventually own your energy, and once your system is paid off, your energy bill is absolutely free and there are no payments after that."
Idea # 4
You said that there is no upfront cost, so how do you guys get paid?
I understand why you may be feeling this way because if I was on the other side of the table, the way we get paid is that we would essentially become your utility company. 
I hope this has been helpful, check our blog to see other topics that may interest you. 
Also if you are a solar agent ask us for our call center package to generate your fresh leads!! Contact us!